Vortex also carries a variety of scanners and verifiers to compliment all your bar-coding requirements. Again, we offer industry leaders such as Symbol because of the quality and reliability that they are famous for. So whatever your needs...from Printers to Scanners to Labels to Ribbons...let Vortex put together the perfect package that brings efficiency, speed and profitability to your production area.
SYMBOL LS2208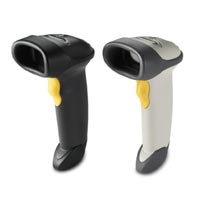 LS2208 handheld scanner from Symbol Technologies offers high performance scanning at a moderate price point. From the retail point-of-sale and backroom to the patient bedside or school book checkout, the LS2208 provides fast, reliable scanning in a durable, lightweight form factor, delivering enhanced productivity and efficiency while reducing your total cost of ownership (TCO).


more info
METROLOGIC MS9535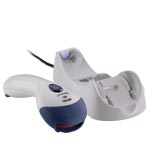 VoyagerBT is a wireless, laser bar code scanner designed for low to medium throughput Point of Sale (POS) or light warehouse applications where the convenience of a wireless hand held scanner is needed.


more info
PSC POWER SCAN RF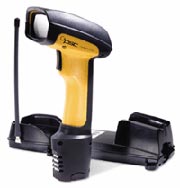 The PowerScan family of handheld bar code scanners has been designed from the ground up to meet the demands of industrial users needing fast, accurate scanning capabilities from less than one inch to over 36 feet. Even poorly printed, torn, or disfigured labels can be read using PSC's QuadraLogic® II decoding software.


more info

©Vortex Loigistics Inc.. 2006 - Corporate Information

7171 Torbram Rd, Unit #9 Mississauga, Ont., L4T 3W4
Phone:905-677-4443 Fax: 905-677-4432
E-mail:barcode@vortexlogistics.ca

| | | |
| --- | --- | --- |
| | Contact us | |
7171 Torbram Rd, Unit#9 Mississauga, Ont., L4T 3W4

Phone: 905-677-4443
Fax: 905-677-4432
E-mail:
barcode@vortexlogistics.ca